If you're the kind of guy who loves the idea of smartwatch functionality but can't stand the thought of strapping an anonymous digital display to your wrist every morning, a new release from an upstart watchmaker called What? might just be exactly what you're looking for.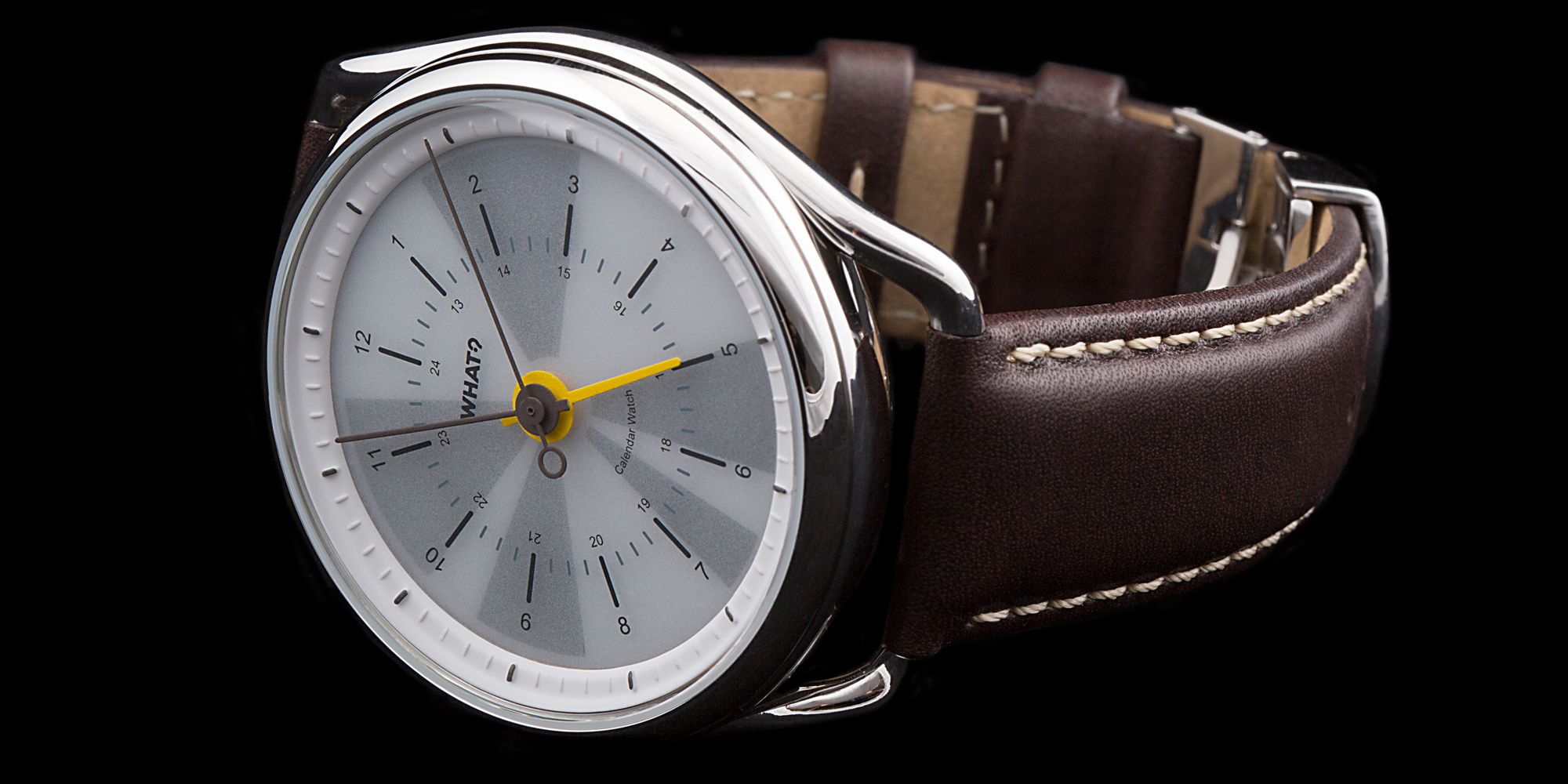 The Calendar Watch is exactly what is says it is: a watch with a built-in calendar. Not exactly a new idea, we'll grant you. But the way it's executed here is where the innovation really comes into play.
That's because you're not just getting a day/date display; you're getting a digital calendar that synchs with iCal, Google, Outlook, Facebook, Yahoo!—even Russian search giant Yandex. All that, and it's still a legit analog watch with a traditional three-hand time display, sapphire crystal, and classic good looks.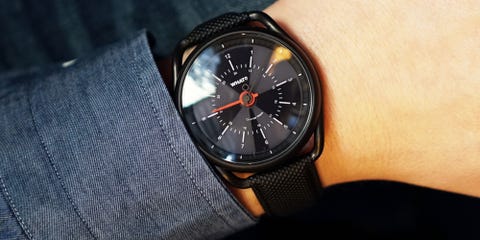 What? was able to make the combination timepiece happen thanks to a low-energy Bluetooth e-paper display that shows your day's meetings in shaded sections and free time in lighter ones. The display updates automatically to load new calendar info once your current meeting or appointment has passed.