2. CHANGE YOUR CHAIRS.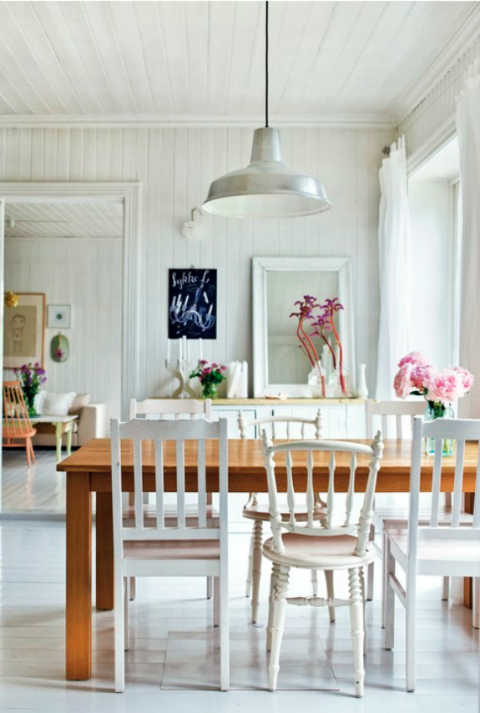 Matching dining sets can feel humdrum over time. Trade a couple of seats from the kitchen with ones in the dining room. Place them at the head or center of the table so the effect looks intentional.
3. TAKE ADVANTAGE OF OPEN SHELVES.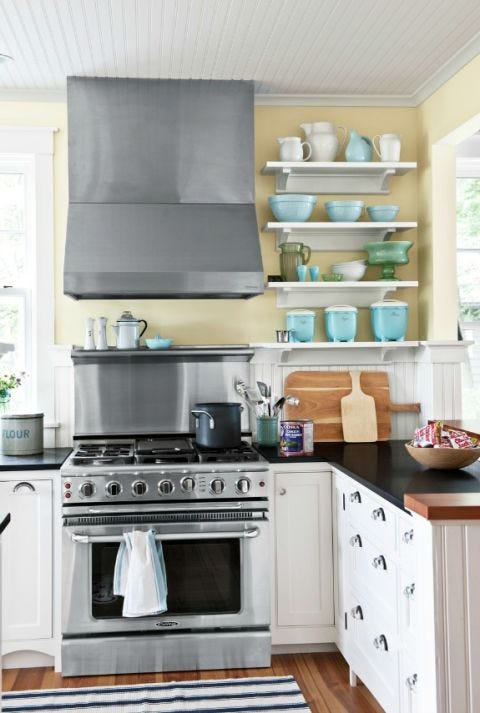 Pull out your pretty pitchers or patterned plates and arrange them to be admired.
4. REARRANGE LAMPS AND SHADES.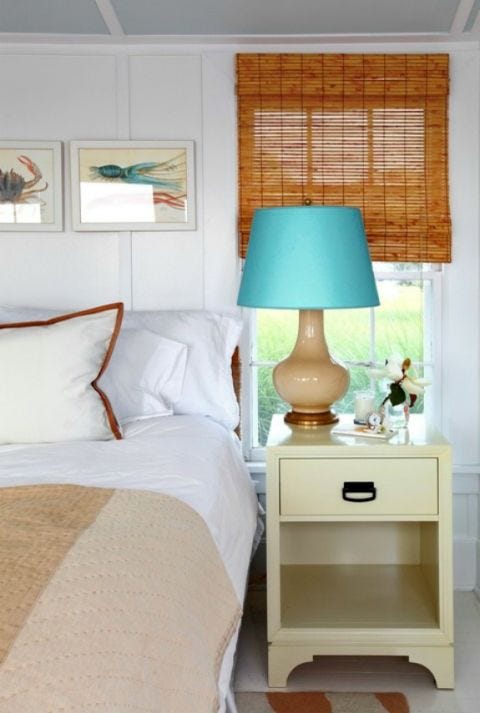 Swap a bedside lamp with one from your desk or the living room, or simply switch the shades for a different look.