Best Budget Full-Frame Camera
3. Canon EOS 6D Mark II ($1,399)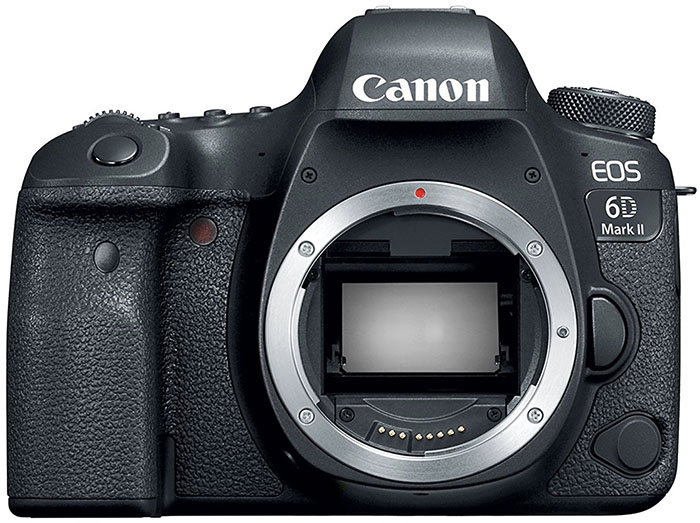 Category: DSLR
Megapixels: 26.2
Weight: 24.2 oz.
What we like: A great value for a full-frame camera.
What we don't: Video shooters may want to spend up for the 5D series.
We have been fans of Canon's 6D series for years, which represents an affordable entry point into the full-frame market from one of the best in the business. Last year, Canon released the 6D Mark II, which offers notable improvements over its predecessor while still staying below the $1,500 threshold. Compared to the older model, you get a bump in resolution to 26.2 megapixels, a more advanced autofocus system, faster shooting, and touchscreen functionality on the rear LCD. All are solid improvements and make the 6D Mark II a really nice value, particularly for still photography (the 5D series admittedly is much better for video).
The biggest competitor to the Canon 6D Mark II is the Nikon D750 below. Both have similar resolutions (the 6D Mark II is slightly better in this regard with 2 more megapixels) and burst rates (6.5 frames per second), but the Canon feels more modern with its touchscreen, Bluetooth and NFC connectivity, and newer processor. And it should: the Nikon D750 was released all the way back in 2014 with no word yet on a successor. If you're considering going mirrorless, the Sony a7 III below is a fun camera that also is reasonably priced.
Best of the Rest
4. Nikon Z6 ($1,797)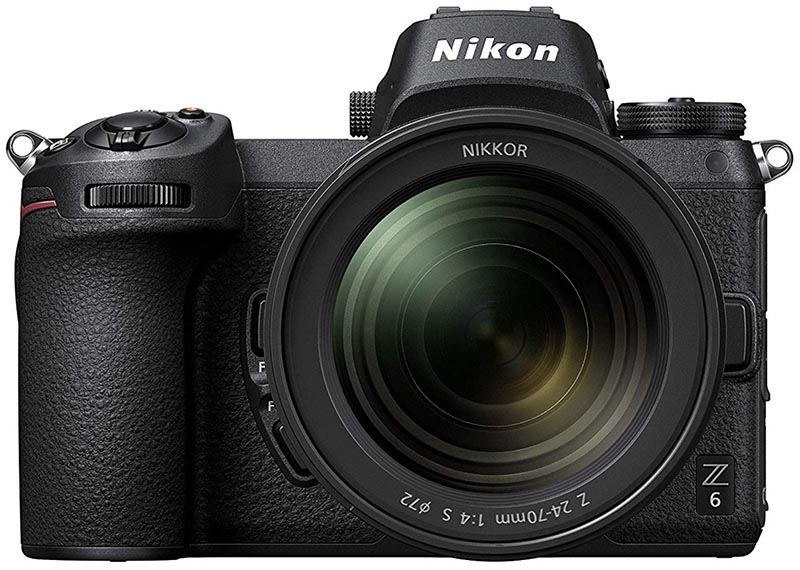 Category: Mirrorless
Megapixels: 24.5
Weight: 20.6 oz.
What we like: A sleek, full-frame mirrorless camera at a great price point.
What we don't: Limited Z-mount lens selection.
Sony's Alpha a7R IV above may be the best all-around mirrorless camera, but you would be hard-pressed to find a better value than the Nikon Z6. This sleek camera checks almost all of the boxes: it boasts a full-frame image sensor, in-body image stabilization, fast continuous shooting at 12 frames per second, a wide range of video speeds, and a tough, weather-sealed body that is built to Nikon's high standards. Plus, with a relatively small form factor and weight of 20.6 ounces, it's about 3 ounces lighter than the a7R IV and you get much better portability than full-frame DSLRs like Nikon's hefty D850 (32.3 ounces) and D750 (26.5 ounces).
Where does the Nikon Z6 fall short? The autofocus is solid overall but lags behind some of the competition in subject tracking and refocusing in particular. And in choosing between Nikon and Sony mirrorless, lens selection makes the difference for us. The available Z-mount lenses in 2020 are good but not great, and Sony is far ahead in this regard—even Canon's RF initial offerings have faster apertures. However, Nikon is making strides and its mirrorless lens options continue to improve, and if you already own Nikon FX lenses, the Z6 is sold with an FTZ adapter that makes your DSLR glass fully compatible.
5. Canon EOS 5D Mark IV ($2,499)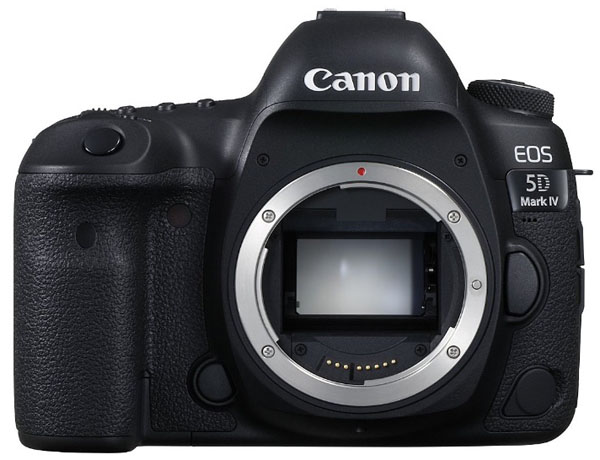 Category: DSLR
Megapixels: 30.4
Weight: 28.2 oz.
What we like: Does everything well.
What we don't: Fewer megapixels and features than the Nikon D850 above.
For non-action shooters, the 5D Mark IV is Canon's leading full-frame DSLR and is loaded with functionality. This popular camera comes with big improvements over the older 5D Mark III including a jump in resolution to 30.4 megapixels, 4K video, and a faster burst rate at 7 frames per second. A notable plus in going with a pro-level Canon camera is the amazing color rendering and skin tones that the brand is known for. For everyone from professional photographers to enthusiasts, the 5D continues to be one of the top DSLRs on the market, period.
The Canon 5D Mark IV, however, is in many ways outmatched by the Nikon D850. As described above, the Nikon wins out in most categories that matter: it has more megapixels, superior autofocus, a more modern feature set, and both cameras are similarly priced. Given that most professionals choose one brand and stick with it (it's not easy or cheap to switch out an entire collection of lenses), the 5D Mark IV is more than enough camera for most people. And the newer (and long-awaited) EOS R has been dubbed the mirrorless version of the 5D Mark IV, which certainly was an exciting development.
6. Sony Alpha a7R III ($2,498)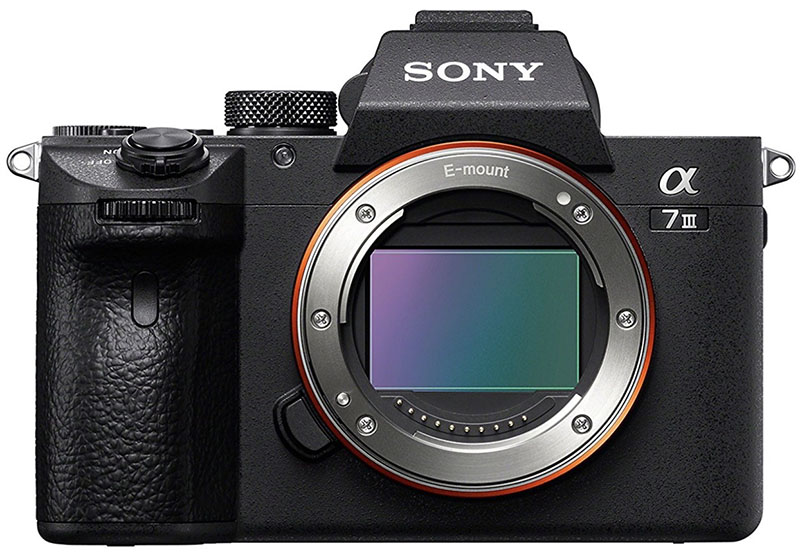 Category: Mirrorless
Megapixels: 42.4
Weight: 23.2 oz.
What we like: Still one of the highest-resolution cameras on this list.
What we don't: The a7R IV above has more megapixels.
Despite the release of the newer a7R IV above, the older a7R III still is one of the highest-resolution cameras on the market. You get 42.4 megapixels along with a host of features including in-body image stabilization, touch functionality on the rear LCD, and 4K video at multiple speeds. Importantly, Sony more than doubled the battery life from the a7R II, which was the Achilles' heel of the older models. Last but not least, Sony's collection of FE full-frame lenses beats out the Nikon and Canon mirrorless options by a mile.
The big decision for many is whether to go with the Sony a7R IV or save with the older III. The latter currently is selling for a significant $1,000 less, and its 42.4 megapixels are ample for most people, including professionals who aren't making billboard-sized prints or working in the landscape or fine art worlds. The autofocus improvements on the a7R IV are nice, as is the real-time eye autofocus while shooting video, but many other features and specs remain the same. For pixel peepers, action shooters, and those with deep pockets, the IV is the new king of the hill, but the III is the better value.
7. Canon EOS R ($1,799)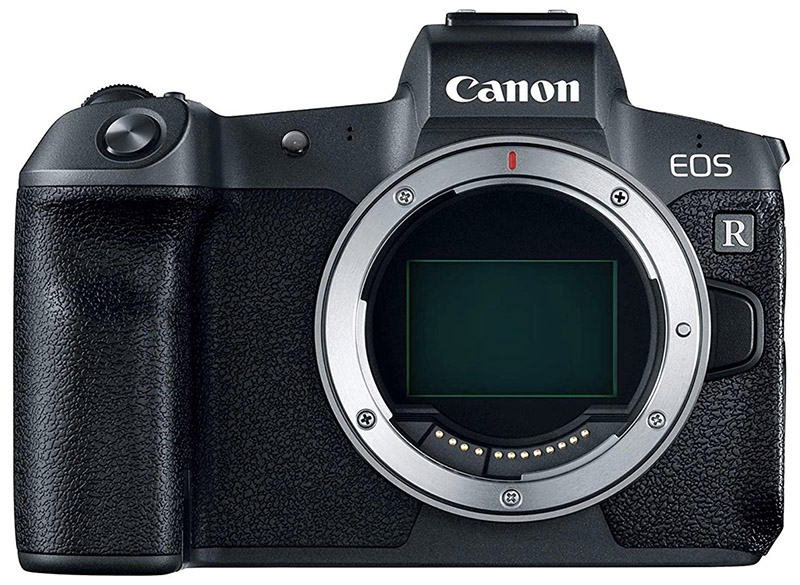 Category: Mirrorless
Megapixels: 30.3
Weight: 20.5 oz.
What we like: More megapixels than the Sony a7 III or Nikon Z6.
What we don't: Lacks in-body image stabilization.
Sony dominated the pro mirrorless market for years, while Canon fans waited patiently for their time. Released in late 2018, the EOS R generated a lot of excitement. For around $1,800, you get 30.3 megapixels of full-frame resolution (more than the Sony a7 III or Nikon Z6), a robust autofocus system, and fast buffering for action photography and video. Perhaps most importantly—and the reason many people go mirrorless—the EOS R weighs just 20.5 ounces and has a much smaller form factor than its DSLR counterparts. Even the Canon 6D Mark II above, for example, weighs 24.2 ounces and is much larger in the hand, while the 5D Mark IV comes in at 28.2 ounces.
The most notable downside of going mirrorless in 2020 is Canon's limited collection of RF lenses (for now). As of press time, there are only a handful of RF lenses on the market, including limited wide angle and telephoto options. It's worth noting that Canon's EF to R adapter—offered with the camera for only $99 more—is getting high marks in terms of performance with EF lenses (you also can use EF-S lenses and the camera has a nifty automatic crop mode). In addition, the EOS R does not have in-body image stabilization, unlike its Sony and Nikon counterparts. These issues aside, we love the performance and price of this camera, which is why it's ranked here.
8. Nikon D750 ($1,497)
Category: DSLR
Megapixels: 24.3
Weight: 26.5 oz.
What we like: A sub-$1,500 full-frame camera from one of the best in the business.
What we don't: Lower resolution than the D850 and has an optical low pass filter.
Nikon had a rough start with its "budget" full-frame DSLR line: the old Nikon D610 and D600 had sensor spotting issues that were tough to overcome. The good news is that the D750 is the real deal and one of the best values on this list. For less than $1,500, you get a full-frame image sensor with 24 megapixels of resolution, good weather sealing, and reasonably fast shooting speeds at 6.5 frames per second. Despite being released all the way back in 2014, it's telling that the D750 is one of the oldest models on this list yet is still here. Simply put, it's a quality full-frame camera at a very competitive price.
It's interesting that Nikon hasn't yet announced a successor to the popular D750, although that may be coming soon. The company has been focusing on its new full-frame mirrorless system including the Z7 and Z6 below, but the D750 is missing some important features that people have come to expect in 2020. For example, the camera lacks image stabilization, touchscreen functionality, and does not shoot 4K video. But most of the other components are there, including great image quality for the price and access to Nikon's vast collection of full-frame lenses. For still shooters on a budget, the D750 still is a nice choice.
9. Nikon Z7 ($2,797)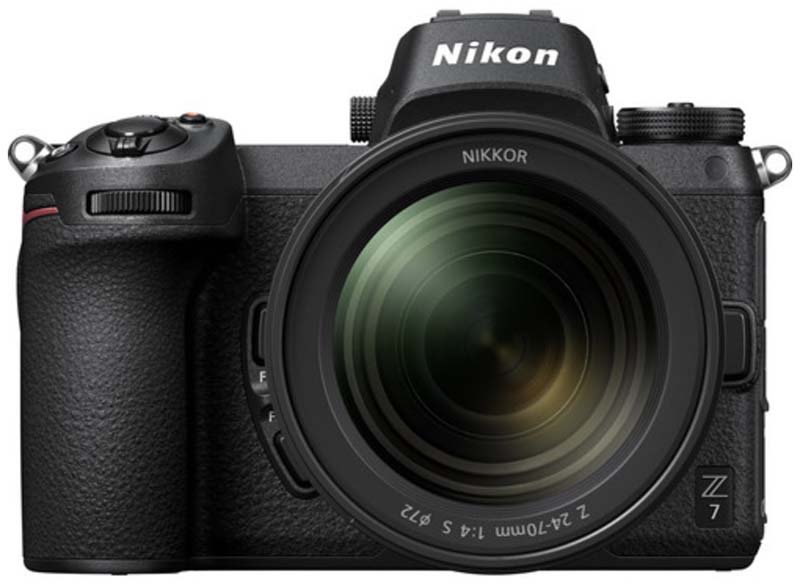 Category: Mirrorless
Megapixels: 45.7
Weight: 20.6 oz.
What we like: Higher resolution than the Sony a7R III.
What we don't: Pricey and only four Z-mount lenses to choose from.
Nikon came out swinging with its Z7 and Z6 full-frame mirrorless cameras. The Z7 is the higher-resolution and more expensive model of the two, featuring an impressive 45.7-megapixel image sensor (more than the Sony a7R III), in-body image stabilization, superb low-light performance, a wide variety of video speeds, and just about all of the other advanced features you would expect from a new camera at this price point. The price is high, but the Z7 is one of the premier full-frame cameras on the market in 2020.
Why is the Nikon Z7 is ranked here? The answer is fairly straightforward: lens selection. The first Z-mount lenses are good but not great, including maximum apertures that are rather pedestrian for the professional set. Nikon has released an impressive roadmap of Z-mount lenses that starts filling in the gaps over the next couple of years, but realistically, this system is quite limited to start. For those who already own FX glass, the company does make an FTZ adapter that is $250 on its own or available in many of the Z7 and Z6 kits for less.
10. Pentax K-1 Mark II ($1,740)
Category: DSLR
Megapixels: 36.4
Weight: 32.6 oz.
What we like: A nice option for outdoor photographers with good resolution and great weather sealing.
What we don't: Mediocre autofocus and lens selection.
It's easy to sleep on Pentax, but the brand has a loyal following among outdoor photographers who appreciate the weather sealing and value. With their K-1 Mark II, you only get a minuscule upgrade of .2 megapixels total, but the camera offers an advanced pixel shift mode. Essentially, you can shoot handheld and it will combine four images into one very high-resolution file. It doesn't work perfectly and some still recommend using a tripod with pixel shift, but it's an exciting advancement and we love seeing Pentax take the leap.
One of the biggest complaints about the original K-1 was poor autofocus tracking. While the Mark II is a step up and the autofocus is considerably more reliable, it still lags behind the competition and we wouldn't recommend going with this body if you're looking to shoot fast-moving objects. Unfortunately, Pentax also took the liberty of baking in mandatory noise reduction into higher ISO files, which we think degrades image quality straight out of the camera. Both of these aspects speak to the true intended usage of the K-1 Mark II: a rugged landscape camera meant to be used on a tripod. Out in the elements and capturing epic landscapes is where it really shines.