2. Schwalbe Airmax Pro digital tyre gauge
Price: £11.99
Have you ever thought your bike felt totally different from one ride to the next, only to remember you'd pumped your tyres up between outings?
You don't have to be a racer to benefit from good bike setup and even the smallest difference in tyre pressures can completely change the performance of your bike. Make the modest investment in a digital tyre gauge and ensure that one variable is removed from the equation.
3. MTB Strap-on spares holder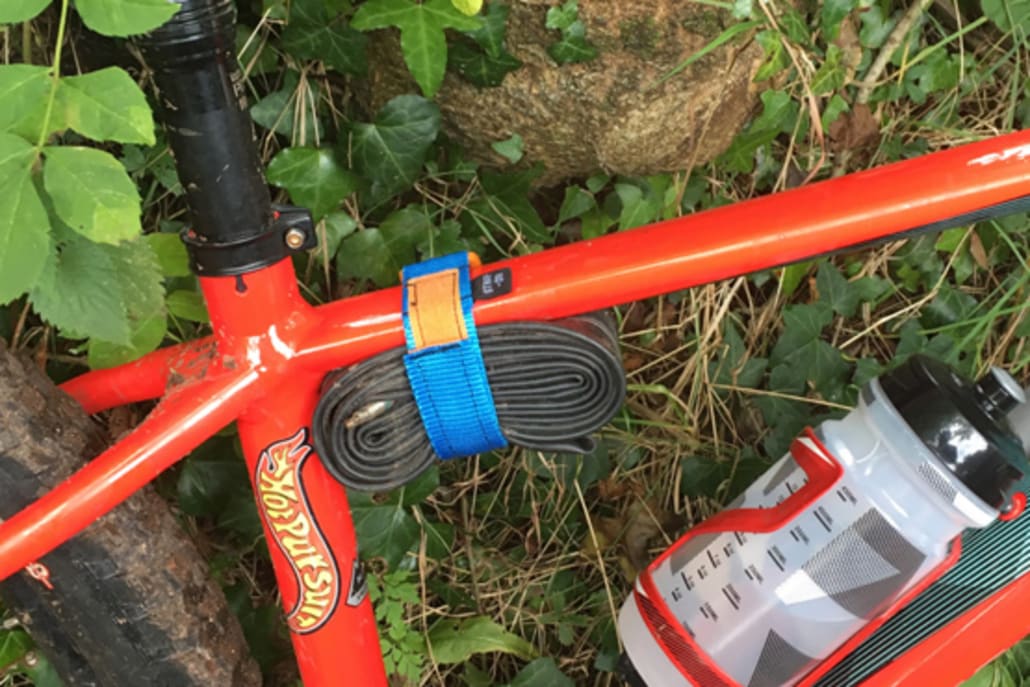 Price: from £8.50
Enduro riders are masters at utilising the space on their bikes, and when not hiding tools in bar ends or fork steering tubes, they're strapping accessories to any free space they have on their frames.
Ditch weight from your backpack and improve your ride quality in one fell swoop by opting for this basic-looking strap instead. Although it looks rather simple, it can be used to attach a spare inner tube to your bike and wrap-in some tyre levers and even a small CO2 canister to ensure you are prepared for the worst on a ride. What's more, it'll help lower your bike's centre of gravity too.