3. Flashing
Flashing prevents rot around the boards of your deck. If the flashing is pulling away from the house — look at the ledger board to be sure, since they are held together by screws — you will need to tighten it. Ensure that caulk, which helps to protect the flashing, is intact. Also, check for and remove any mud or debris. Older flashing may require replacement, and if you don't have the experience or knowhow, you might need to hire a professional deck contractor to do it for you.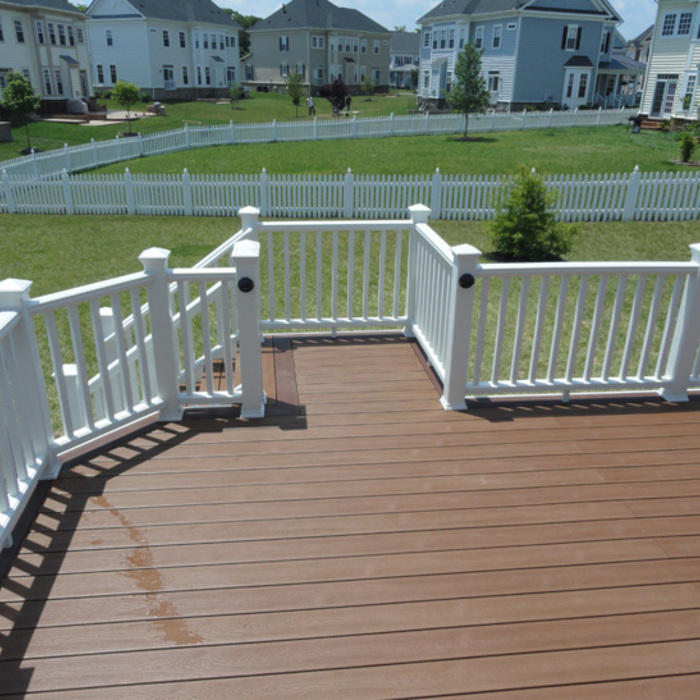 Photo courtesy of B&R Builders, Inc. in Dumfries, VA
4. Railings and Banisters
Railings and banisters help prevent physical injury that may result from falling from the deck. It's important that they are secure at all times. Pull on railings and banisters periodically to ensure their stability. Also check their height and width; most local codes require the inclusion of railings at least three inches high and four inches apart to protect children and pets from harm. Older bolts and posts may require replacement.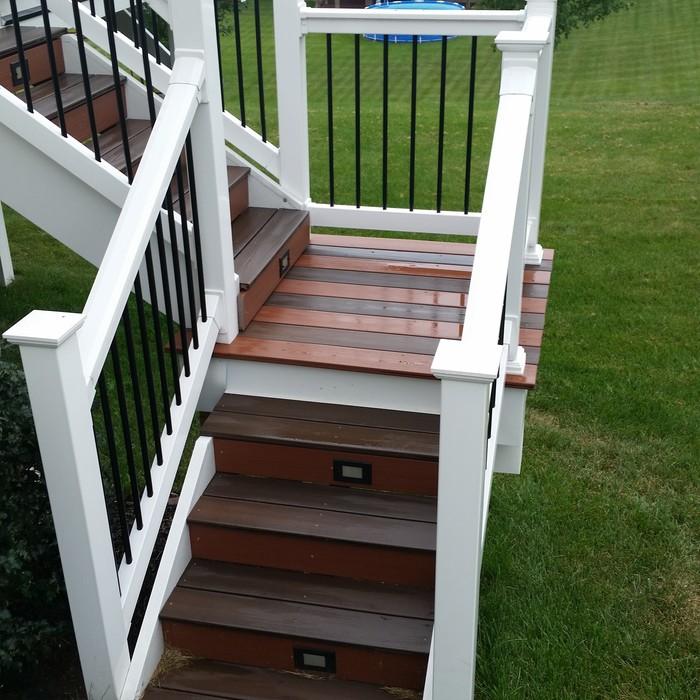 5. Stairs
Stairs are another potential hazard that must be kept in working order at all times. The risers and stringers, which hold the steps up on their sides, must be securely attached. Also, according to most local codes, stair treads must be no more than 4 inches high (check with your local government office to be sure). Keep objects clear of stairs to prevent tripping injuries.