If you have folds on your back and sides that hang over your bra, you already know they are annoying at best. Roughly equivalent to the dreaded "muffin top" around your waist, the folds often creep up on you unawares.
And, at least the muffin top has the decency to show up where you are sure to notice it.
Folds on your back and sides, on the other hand, often go unnoticed until you catch a glimpse of them in the mirror for the first time. So…let's be honest. That first-time sighting usually happens when you are trying on new clothes in the summer after you've had a winter that involved plenty of bad carbs.
However, don't despair and give up on buying that cute little backless dress just yet. We're here to help and let you know that there are loads of exercises that can help with toning and sculpting certain muscle groups, particularly when it comes to the ones on your back and sides.
Forward bends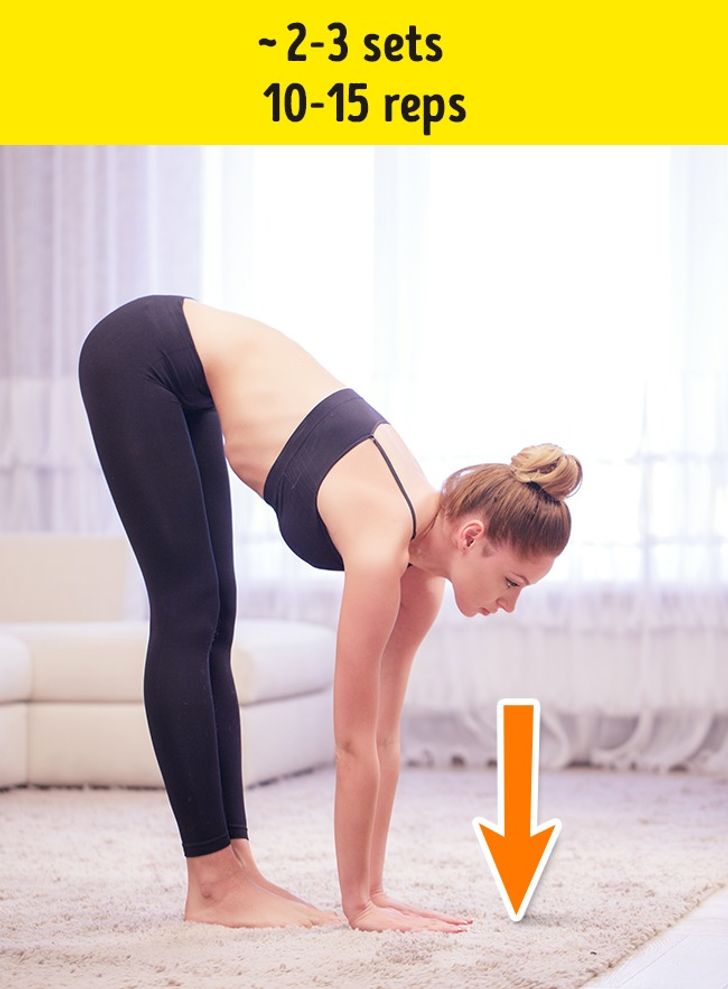 Stand straight with feet shoulder-width apart.
Lean forward without bending your knees.
Try to get to the floor with your hands.
Reach the floor.
Side bends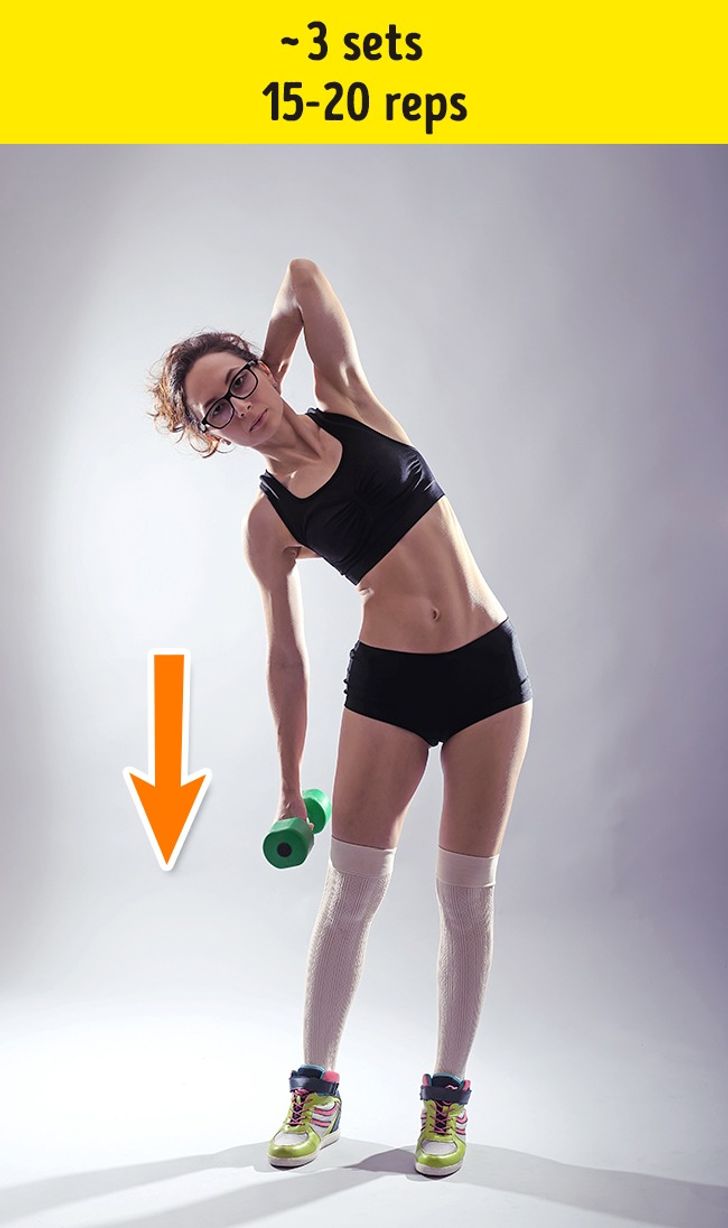 Stand straight with feet shoulder-width apart.
Raise one hand up, and put the palm on the back of your head.
Take a dumbbell in your other hand, and lower it down.
Make short bends toward your arm with the dumbbell.