Apple Watch support is especially robust, with several different complications available and the ability to customize them in the app. Carrot Weather was one of the first third-party apps to make use of the new corner complications on Apple Watch Series 4, and it gives you a card on the Siri watch face, too.
The only downside is that the app costs $4.99, and on top of that you have subscribe to a Premium Club membership for $0.49 a month or $3.99 a year to get certain features. The cost is to cover the increased API usage of its data sources for features like real-time precipitation warnings.
Shazam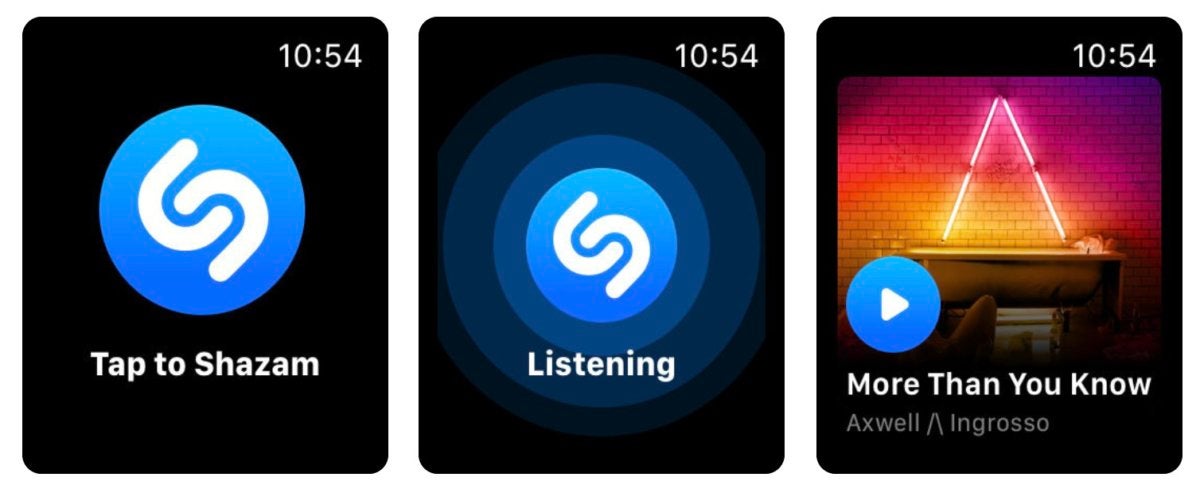 Shazam is the number one name in identifying music. I mean, it's so associated with being able to "name that tune" that there's even a game show with Jamie Foxx.
Apple bought Shazam in September and didn't do anything other than remove ads from the app, which just makes it better. We figure the company has big plans for the Shazam technology, but in the meantime, it's an excellent app for your Apple Watch. Just tap that Shazam complication and the app immediately loads up and starts listening. You can use the iPhone app to go through the history of songs you've found and add them to Apple Music or Spotify.
Having the ability to identify songs on your wrist is so convenient that you'll probably use it a lot more than if you have to pull your phone out.