We went from indoorsy to outdoorsy a few years ago training for the 4 Day Inca Trail hike to Machu Picchu, and since then, we've been collecting our camping gear over time. At the beginning, we had a hard time figuring out what we needed for both car camping and backpacking needs.
Car camping is where you can bring whatever you want as long as it fits in your car, because you can pull your car right up to your camping spot (we'll be going into further detail in next week's post).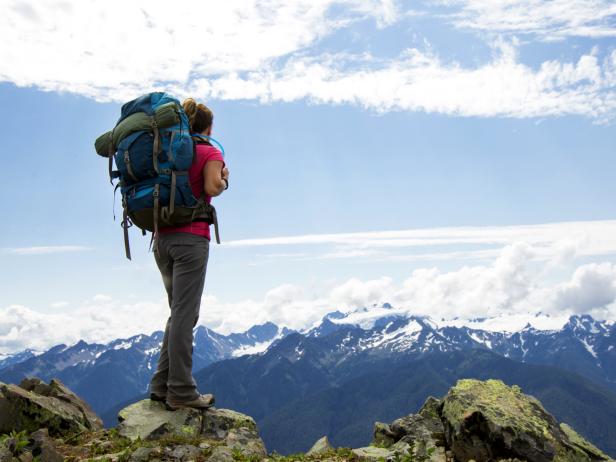 Then there's backpacking. For backpacking, because you have to carry all the gear you need on your back, weight and size become a huge factor. We've been obsessed with finding the lightest, most compact gear to make our experience as pleasant as possible. I'm already a slow hiker, and I just can't be slowed down even more by bulky and heavy gear.
What works for us may not be work best for you, but here's our guide to 10 Camping Essentials for Backpacking to get you started looking in the right direction.
10 BACKPACKING ESSENTIALS FOR THE PRACTICAL CAMPING
1. SLEEPING BAG
This is important since it will determine how warm you'll be and how well you sleep. There are quite a few different brands out there, but we decided to go with the REI sleeping bags, which gave us the most bang for buck. Both of us tend to be cold sleepers, so we wanted something warm, light, and packs down small.
Pro Tip: For you couples out there, if you buy the same brand sleeping bags. Get one left-opening one, and one right-opening one, and you can zip them together for a romantic double sleeper.