What was your idea behind Meistersinger's one-hand watches?
It's about going back to the beginnings of watchmaking, to make a very simple watch that has the feeling of an instrument of measurement, which is what it used to be. Till 1750, timekeeping instruments—tower clocks and even pocket watches—actually had only one hand.
This is actually the basic idea to have a very simple character. With all the technology that we have today, some of the dials have become so complex. Our products appeal to those who like watches that are clean and pure. Besides the single hand, we always use double digits with a zero before the single digit numbers, which makes the dial more even. Not using Roman numerals is intentional.
What does the presentation of time in this manner mean to you?
Why do people wear watches? Is it because they need super-precise time? All the big watch guys say that it is an emotional thing. Every quartz watch that costs EUR 19 is more precise because it has an electronic movement. [For our watches] some people will say that you cannot read the time well. But for some people, it's the luxury to be generous with their time that they enjoy. People don't want to function like a machine, but rather live to your own feeling of time. And this idea of the single-hand watch encourages you to remember that you have the human time; not just the cultural time or the industrial time.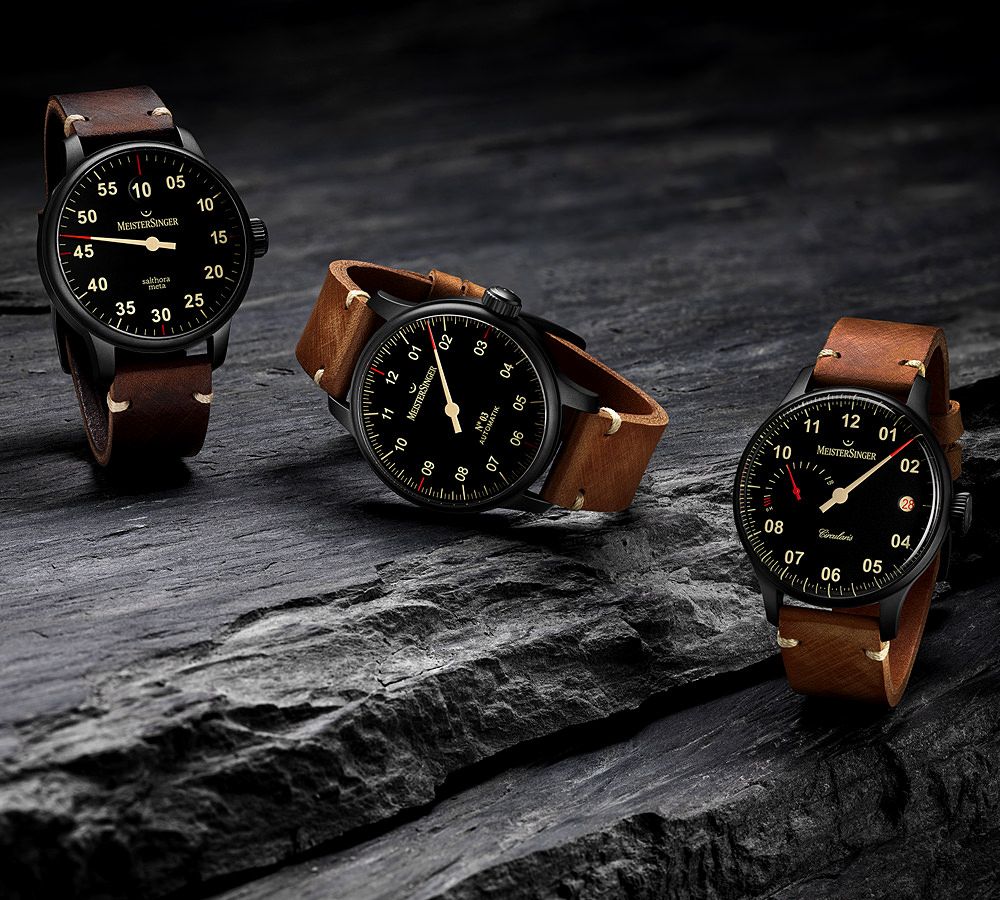 "We have the Black Line with DLC treatment, including the movements used. There's the Circularis Power Reserve. And then there's the Salthora, and the No1, the first watch we did, which now has a DLC version."
Could you explain how Meistersinger is a German brand with Swiss-made watches?
The watches are made in Switzerland, even though we are a German company. Besides using the movements from Sellita and ETA for many of the products, we also established our own movement, which was a big surprise three years ago because no one trusted that a small company like us could do this. The calibre is the hand-wound MSH01. The automatic movement that we developed after that is the MSA01.
This has a skeleton rotor for a better view of the movement. It won the German design prize as an extraordinary movement. Last year, we started a version of this with a power reserve indicator called the MSH02. All of these watches are Swiss-made. There's only one exception that we recently started, which works with the Miyota movement because some of our customers asked for a price range below EUR 1,000. Other than that, we prefer to have the Swiss quality. The watches are designed in Germany and produced in collaboration with partners in Switzerland.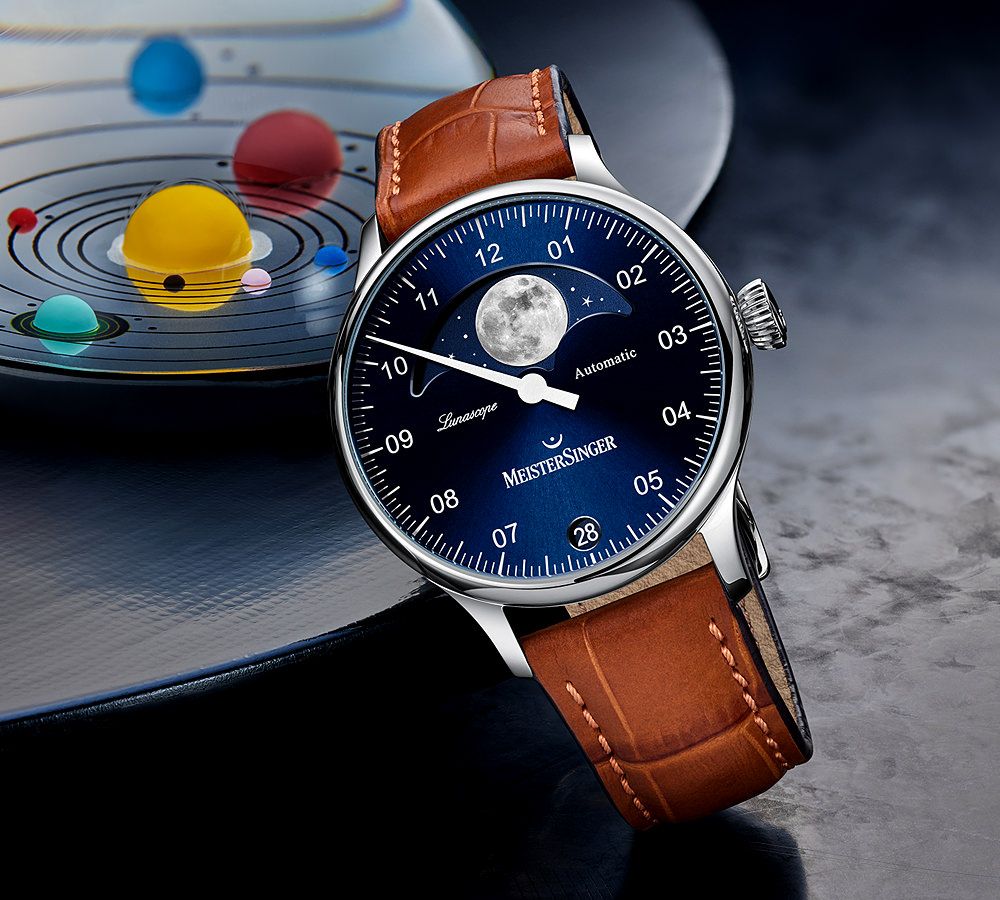 "(This year) we have the Lunascope, with a very big moon phase indicator. Theoretically, this watch works for 160 years without necessarily adjusting it."