Packed full of flavor, curry dishes are some of the most satisfying and comforting meals you can make.
And did you know the word "curry" is a broad term made up by Westerners to refer to Indian-spiced dishes or other dishes served over rice? Which makes about as much sense to people from India as calling all egg dishes an "omelette."
But one thing we all agree is that they're delicious! Here are 10 fabulous, plant-based curry dishes from around the world.

CURRIED TOMATO LENTIL SOUP (SHORBA ADDIS)
This recipe is based on an Ethiopian soup with a rich, deep curry flavor and complex textures. (Shorba means stew, and Addis is the capital of Ethiopia.) It only takes 15 minutes to prepare, then put your feet up for 45 minutes while it cooks.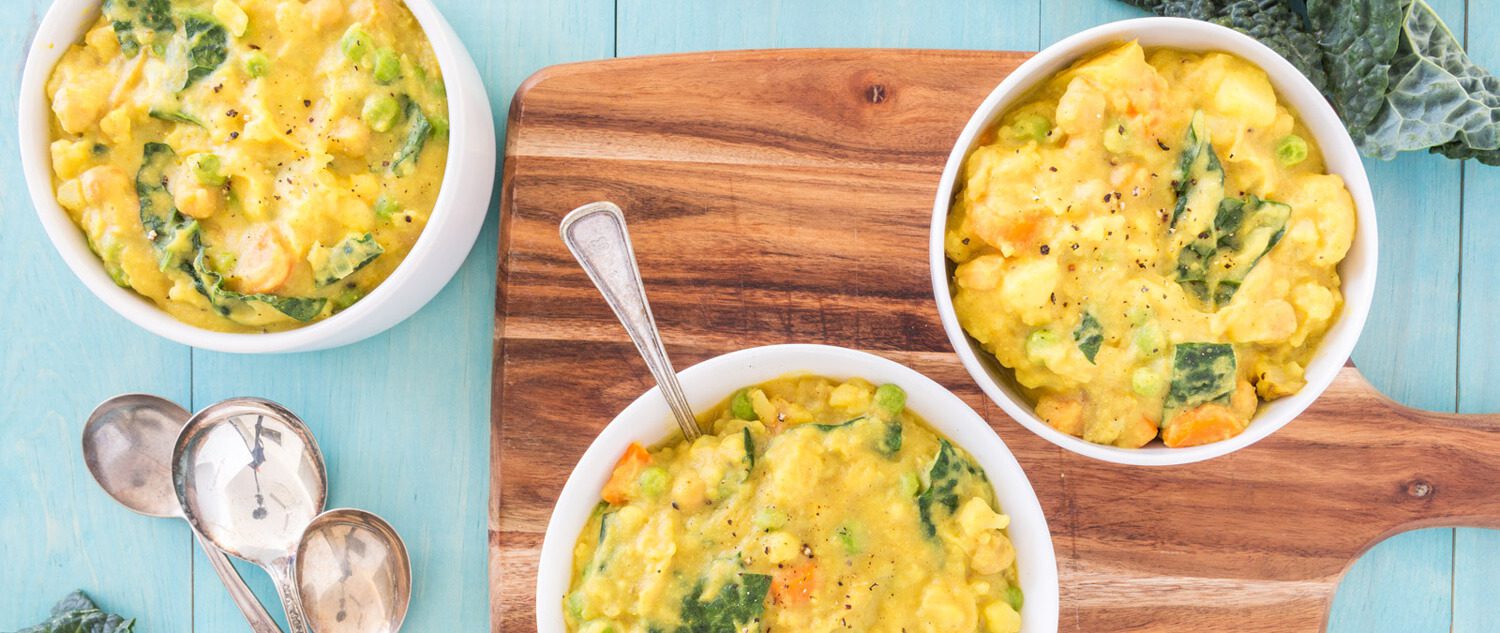 CREAMY POTATO CURRY
With a thick and creamy texture and irresistible flavor, this curry potato recipe is the ultimate comfort food. The creamy quality comes from soaking the cashews for at least 30 minutes—try not to skip this step as the longer they soak, the reamy it is!