We here at WATM love putting together lists and rankings, so it makes sense for us create one for non-fiction books. We read quite often, and not surprisingly considering we're a bunch of military veterans, those books often deal with military topics.These are our picks for best military non-fiction books of all-time. The books below are numbered but not in rank order. All of these are great reads.
1. "The Forever War" by Dexter Filkins
If you want to gain an understanding of America's war with radical Islamists, look no further than "The Forever War" by journalist Dexter Filkins. As a foreign correspondent for The New York Times, Filkins begins his book as the Taliban rises to power in Afghanistan, writes of the aftermath following the Sept. 11th attacks, and then continues through the wars in Iraq and Afghanistan.
Oscar Mike
Told from ground level by the only American journalist who reported on all of these events, Filkins does not write a neat history lesson. Instead, he tells individual stories of people — from ordinary citizens to soldiers — and how they are affected by the incidents that happen around them. He does it using beautiful prose, and with little bias.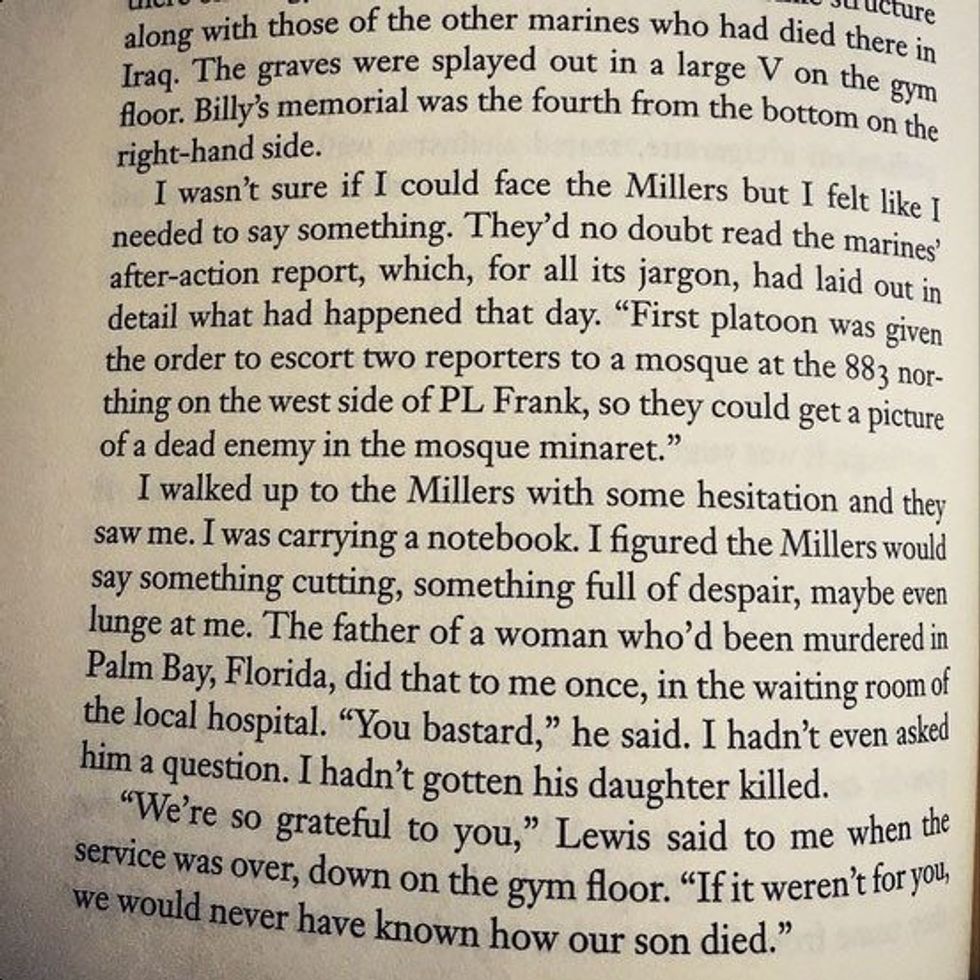 A page from the chapter about Lance Cpl. William Miller in Dexter Filkins "The Forever War," to whom he dedicated the book.