Imagination is as valuable as a big budget when it comes to transforming your home. Besides, you've likely accumulated enough accessories over the years to fill a shop—buying any more would only contribute to clutter. "All the visual chaos is stressful and distracting," says Lauri Ward, home design expert and author of Use What You Have Decorating. So step one is to clear as many surfaces as possible. And once you do, steal these no-cost tips to dress up every room.
1. TURN A STOOL INTO A SIDE TABLE.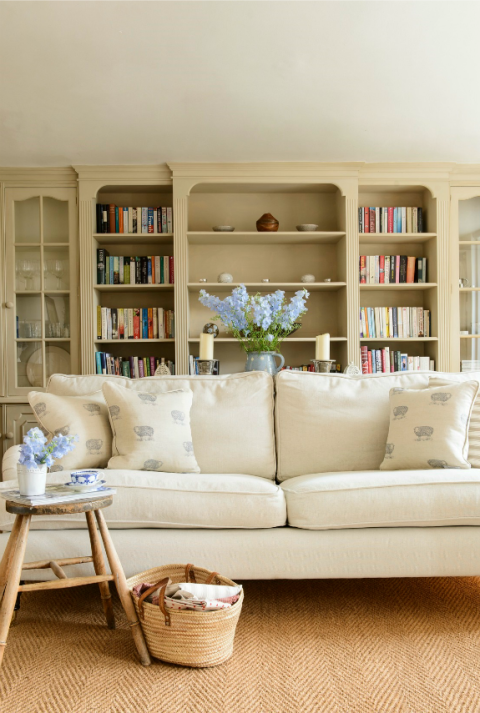 Repurpose a seat into a handy stand, perfect for pulling up alongside a sofa or easy chair. Try one on its own, or cluster a few (even varied heights work). And remember less is more: Allow the rest of the room to be basic—try an unadorned table and sparsely decorated walls—so the quirky chairs stand out.