Ramadan Mubarak! Muslims all over the world are embarking on another blessed month of fasting from food and drink (pre-dawn to sunset) in order to re-focus on what is spiritually important in their lives. Although they'll be breaking the fast in different ways around the world, according to their own particular and culturally desirable tastebuds, one food that will probably make it to every Muslim's table is the date
The reason Muslims will do this is to follow the tradition of the way Prophet Muhammad (peace be upon him) broke his fast nearly 1400 years ago, with dates. There are many varieties of dates: Medjool, Deglet Noor, Halawy, just to name a few. My personal favorite is the Medjool date because it is soft and thick and doesn't taste too sweet. I also love them because they can be stuffed with crunchy things like almonds, hazelnuts or any kind of nut you prefer, adding texture and flavor to an already-delicious gift of food.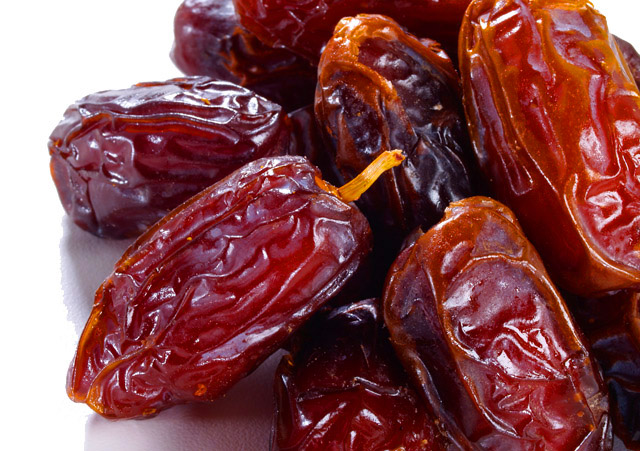 Serves 3 (if you are serving one date per person, otherwise double or triple this recipe)
Ingredients
3 large Medjool dates
9 whole roasted almonds
3 tablespoons or dollups of creme fraiche
lemon or orange zest
several pistachios, roughly chopped
Directions
Wash and dry the dates. Make a clean cut to open the date and remove any pits.
Stuff each date with 3 whole almonds and close them.
On a plate or platter, arrange the dates in a row. Dollup the creme fraiche on top of each one. Finish with lemon or orange zest and chopped pistachios.
Serve at room temperature with small forks for those who prefer it.