Curry is arguably the most popular delicacy from South Asia, particularly India. My brothers grew up loving chicken curry and it soon became an acquired taste for me. As I grew older, I appreciated the depth of flavor that garlic, ginger, and chili added to the dish. The spiciness even makes chicken curry all the more delicious.
Chicken curry is not only delicious and filling; it's also relatively easy to prepare. You don't need an hour to prepare and cook chicken curry. Moreover, your family members and guests will likely appreciate this dish.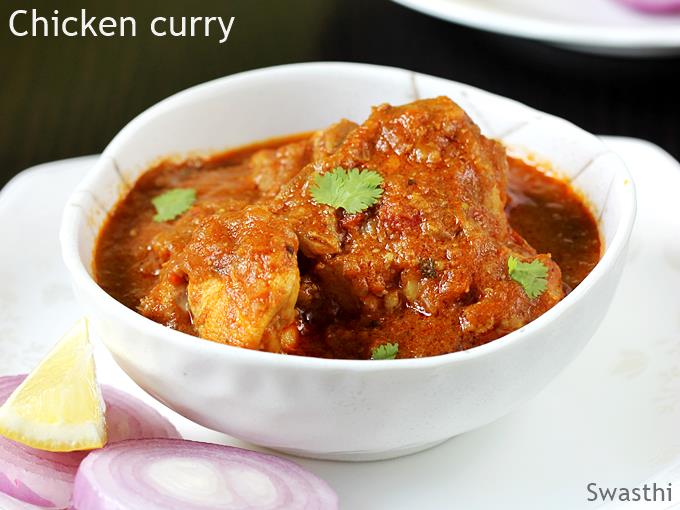 What is chicken curry?
Chicken curry is a dish that typically consists of chicken stewed in a tomato or onion based sauce. Spices like ginger, garlic, coriander, cumin, cinnamon, and turmeric are usually included in the dish.
Curries are hot not only because the people of Asia like it that way but also the ingredients inside it. The spices included in a curry like cumin, turmeric, ginger, garlic, cardamom, capsicum, among others, have strong antibacterial properties. These spices can destroy meat-borne bacteria.
As such, curry is a dish that very much suits tropical climate countries like India and other parts of South Asia because it can be a good way to preserve the meat.
What are health benefits of chicken curry?
Aside from being very delicious, chicken curry is also very nutritious.
One of the main ingredients of chicken curry, ginger, is rich in antioxidants like gingerol and zingerone. The latter helps in reducing joint inflammation that causes arthritis, as well as in fighting off tissue damage. Ginger is also a traditional cold remedy.
Garlic is known to be very heart-friendly. It can lower cholesterol and purify the blood. And with its high levels of the anti-cancer agent allicin, garlic can lower risks of cancer.
Turmeric contains curcumin, an active compound that has been shown effective in preventing the buildup of plaques in the brain. This positive action of curcumin in the human brain can reduce the risks of Alzheimer's disease.
Cumin is another essential ingredient of chicken curry. It contains phytochemicals that can block various hormone actions that are linked to cancer and heart disease development.
How to make chicken curry
Chicken curry may look like a dish that only moms and experienced chefs can cook. But you don't need to be a pro to come up with this delicious dish. It's so easy so if you think you don't have time to make it, you haven't got an excuse! Especially with numerous meal kit companies making it easier for everyone to get all the ingredients without lifting a finger. I think they're brilliant and used them before to save myself time, I saved $60 on Blue Apron with this coupon. So, next time you see curry on offer for your meal kit company, don't pass it up!