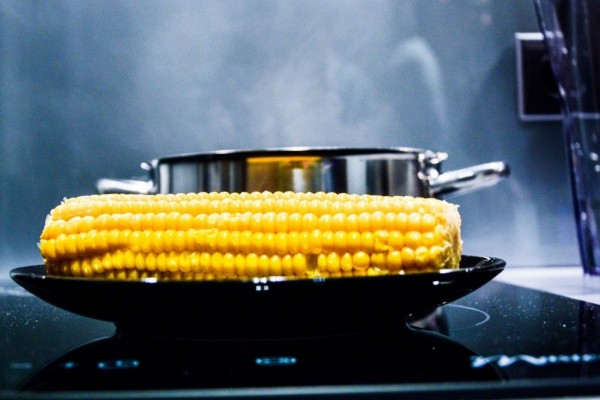 When it comes to snacking, something tasty which can satisfy your taste buds is the best option. Corn is one of those. It is a popular snack which is extremely tasty. One of the great advantages that it offers is that you can cook and enjoy corn in various ways. It can satisfy your taste buds as well as fill your stomach effectively. Apart from its good taste, corn is extremely healthy for your overall health as well. Corn is loaded with nutrients that will benefit your health in various ways. Its health benefits will give you more reasons to enjoy corn.
Healthy Eyes
A nutritious diet, filled with the right kind of elements will definitely help prevent many diseases from taking form. It is no secret that food is the ultimate medicine that can keep the heart and other organs going. Corn contains carotenoids – lutein and zeaxanthin. There are multiple studies that show the benefits of these for your eyes. They are often referred to as macular pigments that are present in the retina to prevent any damage that may be caused by free radicals cells. These are essentially antioxidants.
Anemia Prevention
This is another one of those illnesses that are spreading more than ever. This is especially true for women. You may start to develop symptoms of anemia when there is a profound deficiency of vitamins and minerals such as iron in your body. The body needs iron and folate to form new red blood cells. Corn is a very good source of iron, per 100 grams of serving it provides an impressive 2.7 mg of iron.
Source of Fiber
Fiber helps the body in several ways by reducing cholesterol and making the digestive system more efficient. Corn provides a healthy and impressive amount of fiber when eaten either on the cob or in the form of popcorn. Corn provides an impressive 7 grams of fiber per 100 grams of serving. Fiber helps prevent constipation and also lower cholesterol levels.
Weight Loss
Often trying to lose weight becomes a burden as we tend to believe that starvation will help us, or not catering to bouts of hunger and craving will diminish those extra inches. However, this is not true; to lose weight eating the right kind of nutrient-rich foods is necessary. Corn is the best snack for this, it is a source of energy and will also leave you feeling full for longer due to its fiber content. Popped corn without any salt, cooked with a tablespoon of coconut oil is the way to go.
Gluten-Free
People suffering from gluten intolerance often suffer intense reactions to the enzyme, causing different types of health complications. Corn and cornflour is a good option as it is naturally gluten-free and a better option than other grains.
Source of Energy
Corn contains a high amount of carbohydrates. Carbohydrates provide the energy required for the body and mind to function properly. Corn is a complex carbohydrate that takes time to get fully digested. This is beneficial for the body as it keeps you fuller for longer. It can also be a good post-workout snack.
Diabetes Management
It has been observed to help non-insulin dependent diabetes. The organic kind is the best as it retains most of its nutrients and is free of harmful elements such as pesticides. The regular consumption of corn provides energy to people suffering from diabetes without spiking blood sugar levels too much.
Prevents Hypertension
It contains phenolic phytochemicals that help regulate blood pressure and prevent hypertension. There is also a good amount of vitamin B that is beneficial for the optimal functionality of your adrenal glands.
Manganese Rich
It has a good amount of manganese per serving. This mineral has multiple benefits and keeps the blood sugar levels in check. This also helps fuel the body by breaking down complex carbohydrates.