The start of the middle age is a critical point in life. According to Ken Fox, Professor of Exercise and Health Science at Bristol University, it is in the mid-40s when muscle mass begins to decrease and fat deposits begin to build up. This can lead to obesity, diabetes, high blood pressure, heart problems, stroke, and some forms of cancer.
1. Don't let your metabolism slow down – do BURPEES.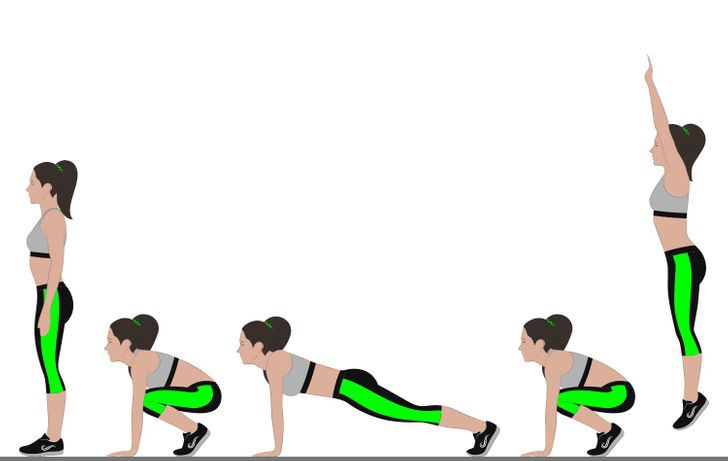 © Shutterstock
High-intensity cardio stimulates our metabolism, which is more than necessary to motivate after a certain age. So to prevent metabolism deceleration we should do this exercise once or twice per week. Start with one set of 3 reps and add another repetition each time. Don't stress yourself too much.
2. Keep it firm – do SQUATS.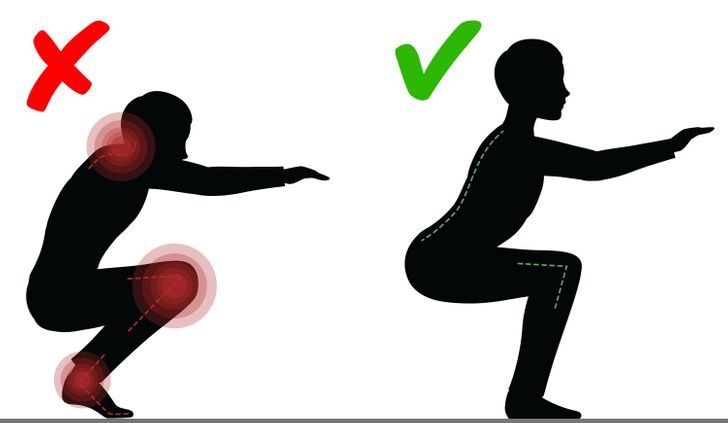 © Shutterstock
Every woman wants to have a round backside but even the luckiest ones who had it naturally without any training will start to lose it after the age of 40 thanks to the decrease of muscle mass. Properly done squats (with a straight back and knees right above the feet) can tone your whole body and prevent injury by improving your flexibility.
3. To fight and prevent back pain – do a PLANK.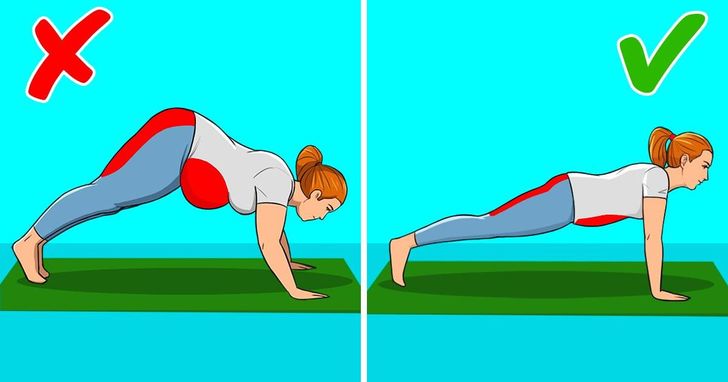 Doing this exercise for 90 seconds 3 times a week is a great way to tone all the core muscles of our bodies. It strengths our abs, the muscles of the chest, and the ones surrounding the spine. Our entire midsection tightens and supports our lower back.