Push-ups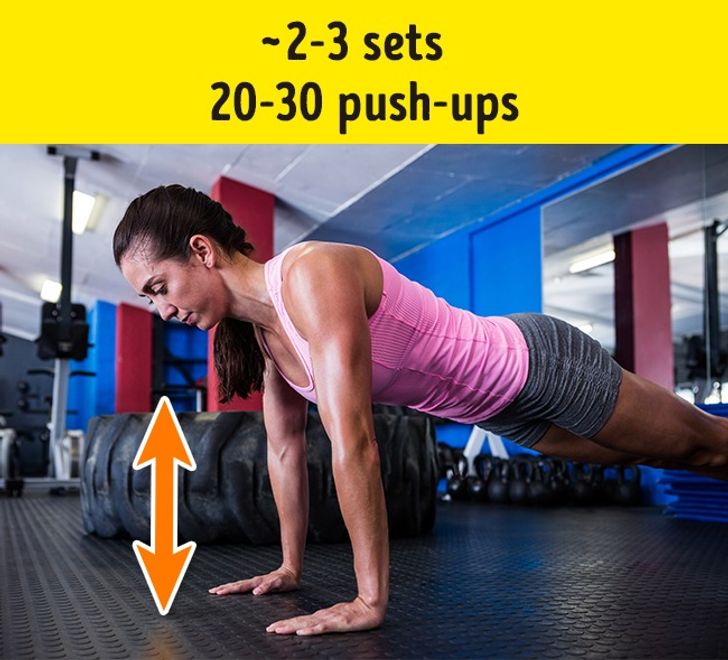 Get into a high plank position.
Shift your center of gravity to your arms.
Lower your body, bending your arms at the elbows.
Return to the initial position.
Bow pose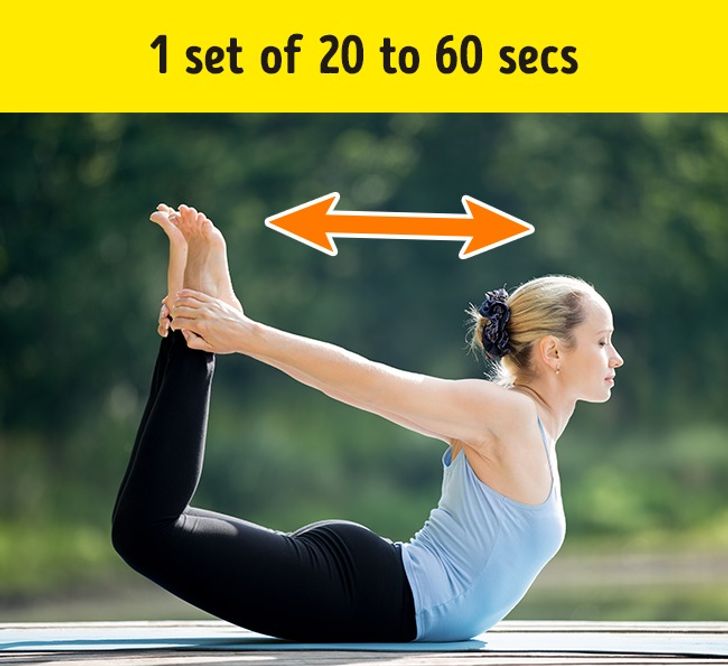 Lie on your stomach.
Pull your arms forward.
Bend your back, lifting your head, arms, and legs up at the same time.
Grab your ankles.
Inhale deeply. Stay in this position for a few seconds.
With an exhalation, relax the muscles, and return to the initial position.