Tasty doesn't always mean unhealthy. Our desire to grab a burger or something fried whenever convenient is just a matter of habit.
1.Bruschetta with fresh vegetables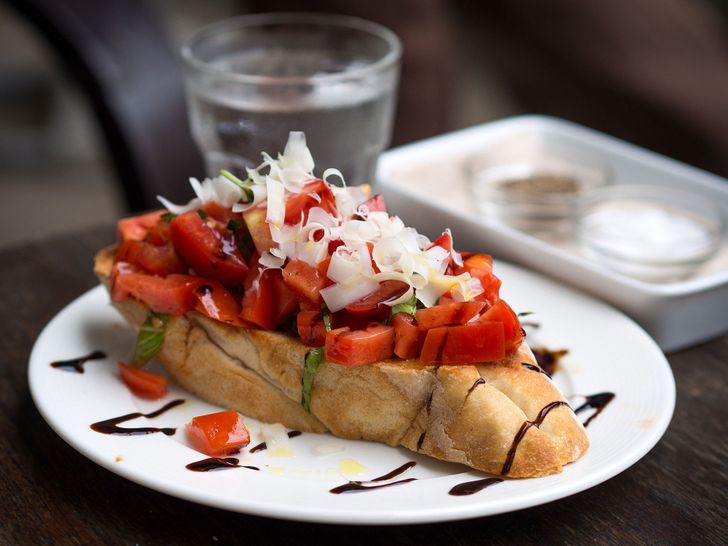 Ingredients:
baguette – 1 pcs.
medium-sized tomatoes – 4 pcs.
green bell pepper – 1 pcs.
radish – 6 pcs.
garlic – 3 cloves
shallots – 1 pcs.
a small bunch of parsley
olive oil – 3 tbsp
balsamic vinegar – 2 tbsp
salt and pepper to taste
grated parmesan – 1 tbsp
How to cook it:
Mix 2 tablespoons of olive oil with one chopped or pressed garlic clove. Cut a baguette in halves, and then cut them lengthwise into two parts.
Spread garlic butter on each slice of baguette, and then lay them on a baking sheet and roast for 10 minutes in an oven preheated to 180°C (350°F).
While the baguette slices are roasting, take a salad bowl and add finely chopped tomatoes, bell peppers, radishes, shallots, and parsley. Press the rest of the garlic cloves and add them to the other vegetables, then salt, pepper, and season with olive oil and balsamic vinegar.
As soon as the toast is ready, take it out of the oven, put the vegetables on top, and sprinkle with parmesan cheese.
2.Roasted vegetables in tomato sauce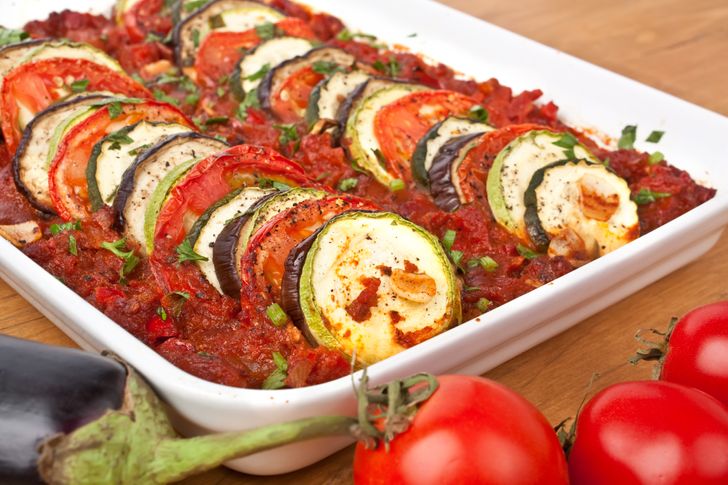 Ingredients:
eggplant – 1 pcs.
small zucchini – 1 pcs.
red bell pepper – 2 pcs.
medium-sized onion – 2 pcs.
olive oil – 3 tbsp
garlic – 3-4 cloves
a pinch of cumin
a pinch of dried oregano
a pinch of ground coriander
tomato paste – 2 tbsp
medium-sized tomatoes – 4 pcs.
salt and pepper to taste