We all dream of owning a sports car, but life gets in the way. Some of us have families, some of us have pets, and all of us need to make that occasional drive with a ton of cargo. Whatever the case, sometimes a sports car simply won't cut it. Still, there's a driving enthusiast in all of us, and most of the cars available today feel more like an appliance than anything approaching fun. If your lifestyle won't allow for a low-slung coupe in the garage, here are ten practical and usable cars that will still make you smile from behind the wheel.
2016 Ford Fiesta ST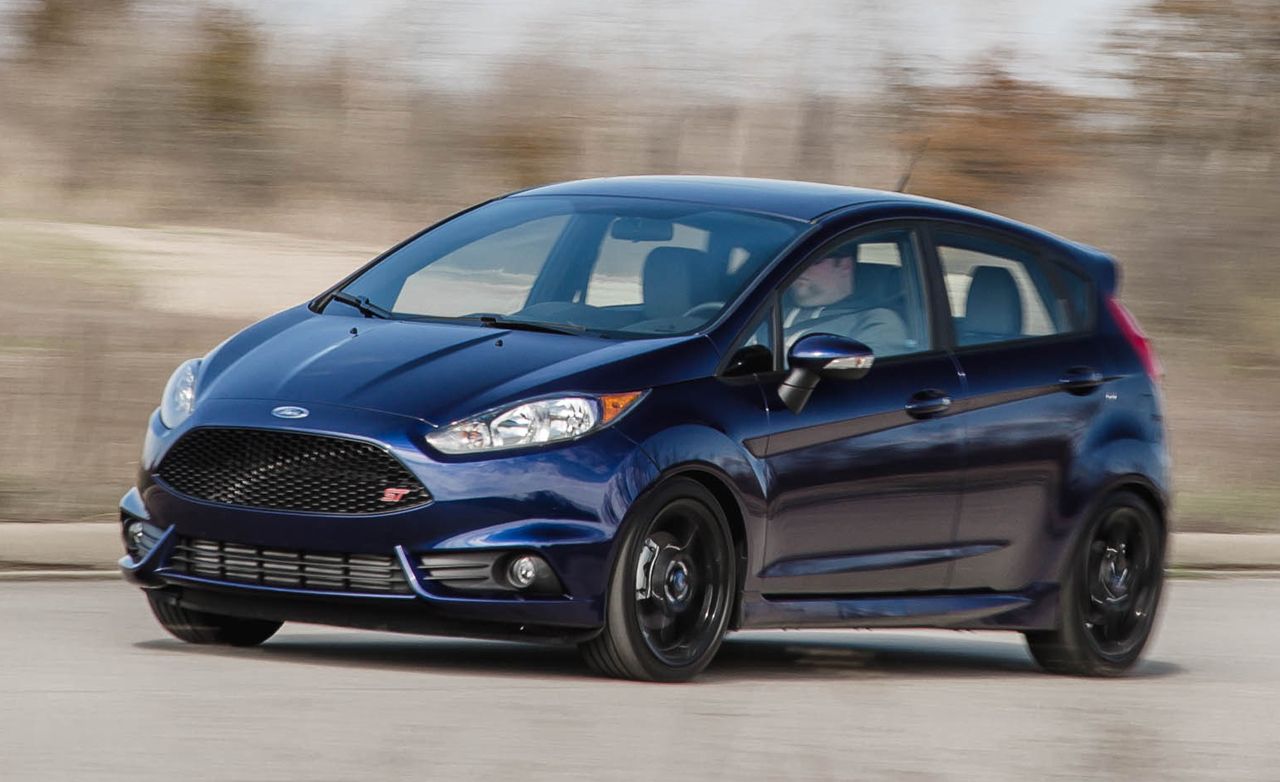 MSRP: $20,345
Living in an urban environment can make driving tough. Your car needs to fit into tight parking spaces, and has to have enough power to zip through gaps in backed-up traffic. If this sounds like your daily drive, the Ford Fiesta ST might be for you. Its tiny 98" wheelbase can squeeze into the smallest of parking spaces, but with four doors and a hatchback it's fairly spacious and practical too. Under the hood a turbocharged 1.6 liter four cylinder produces 197 horsepower and 202 lb-ft of torque, which is really more than a car this size is justified in having (but we aren't complaining). The Fiesta ST is a popular option in autocross competitions, where handling and grip are rewarded over outright speed. With sport-tuned suspension, a torque vectoring system, six-speed manual transmission, and optional Recaro bucket seats, the Fiesta ST represents a sensible and inexpensive daily driver that's still ready for a racecourse.
2017 Volkswagen Golf GTI
MSRP: $25,595
If you've ever heard someone talk about a "hot hatch," they were probably talking about the Volkswagen Golf GTI – and if they weren't, whatever car they were talking about was probably built to compete with it. For decades, the GTI has offered enthusiasts driving engagement with the reliability and practicality that make a great daily driver. Its hatchback shape offers solid space for cargo, and the turbocharged 2.0 liter four cylinder sips fuel.