It's often believed that long-lasting relationships and friendships are almost impossible in Hollywood. Actors and singers have one thing in common: they're all creative personalities, and there is always an endless struggle for popularity.
Justin Timberlake and Ryan Gosling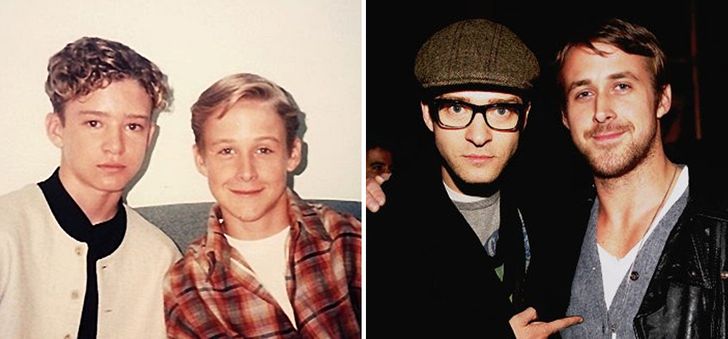 These two handsome Hollywood guys have known each other for over 20 years. The actors met on the popular TV show The Mickey Mouse Club during the early 1990s. Gosling even used to live with Timberlake and his family because of some citizenship issues.
Liv Tyler and Kate Hudson

Kate and Liv have known each other since childhood thanks to their celebrity parents. They became super close after starring together in the movie Dr. T and the Women in 2000. Liv Tyler even became the godmother of Kate's first child.
Cara Delevingne and Rihanna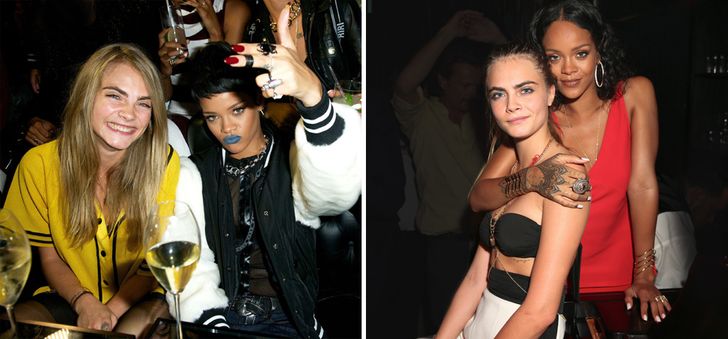 Pop diva Rihanna and supermodel Cara Delevingne became celebrity besties only a few years ago. The girls love to spend time together at parties, social events, and fashion shows. Due to her age and experience, Rihanna is kind of a career mentor for Cara and always supports her in the most crucial moments.
Leonardo DiCaprio and Tobey Maguire

Tobey and Leo met 25 years ago when they used to go to auditions together. "After I met Tobey at an audition, I felt like I wanted this guy to be my friend. I jumped out of my car in the middle of the scene, as they were shooting practically. I was like, 'Tobey! Tobey! Tobey! Give me your number.' He was like, 'Yeah, who are you again?' " said Leo, recalling his first meeting with Tobey.