Your figure won't get slim and slender at the click of your fingers. However, that doesn't mean you have to torture yourself with exhausting exercise and strict diets – although you obviously can't do without some physical activity and healthy eating.
Don't wear yourself out at the gym.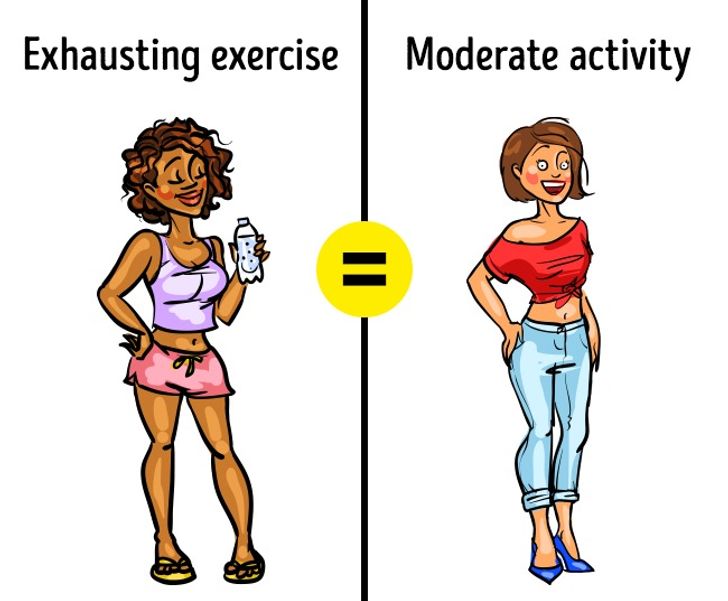 Exhausting daily training is not the key to successful weight loss. It's been proven that those who go all out at the gym and those who are only moderately active spend an almost equal amount of calories a day because of our bodies' ability to adapt. More doesn't always mean better.
Treat working out as a way of life, not as a punishment.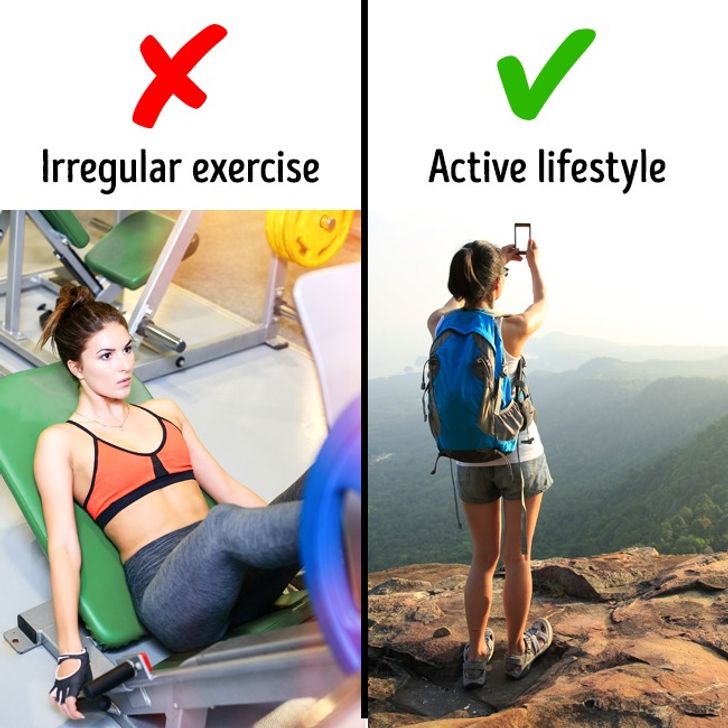 Give up exercising if it makes you feel miserable. Any regular physical activity – swimming, dancing, hiking, active shopping, anything – will lead to the same result. The main thing is to stay active and enjoy yourself.
Weigh yourself regularly.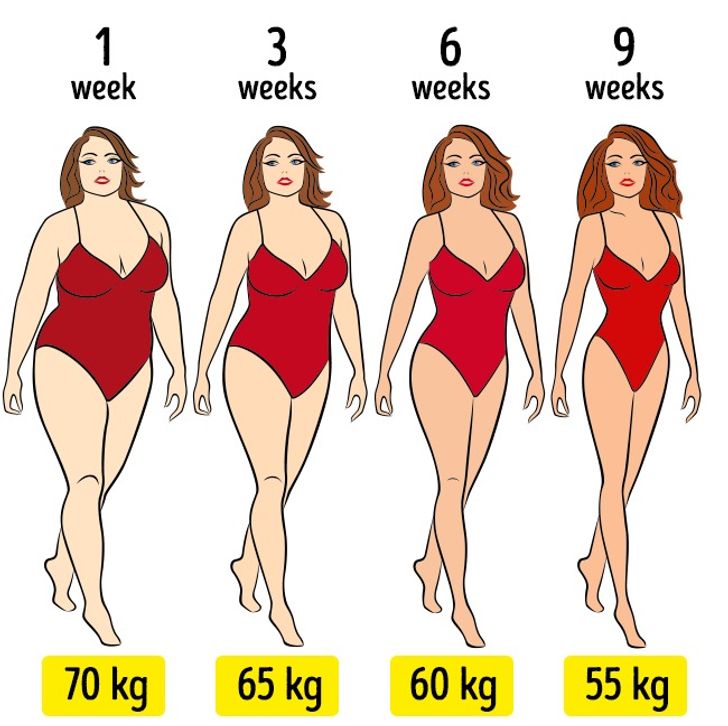 Weigh yourself every day or at least every other day. This will help reinforce positive results and make you think twice before eating an extra piece of cake.